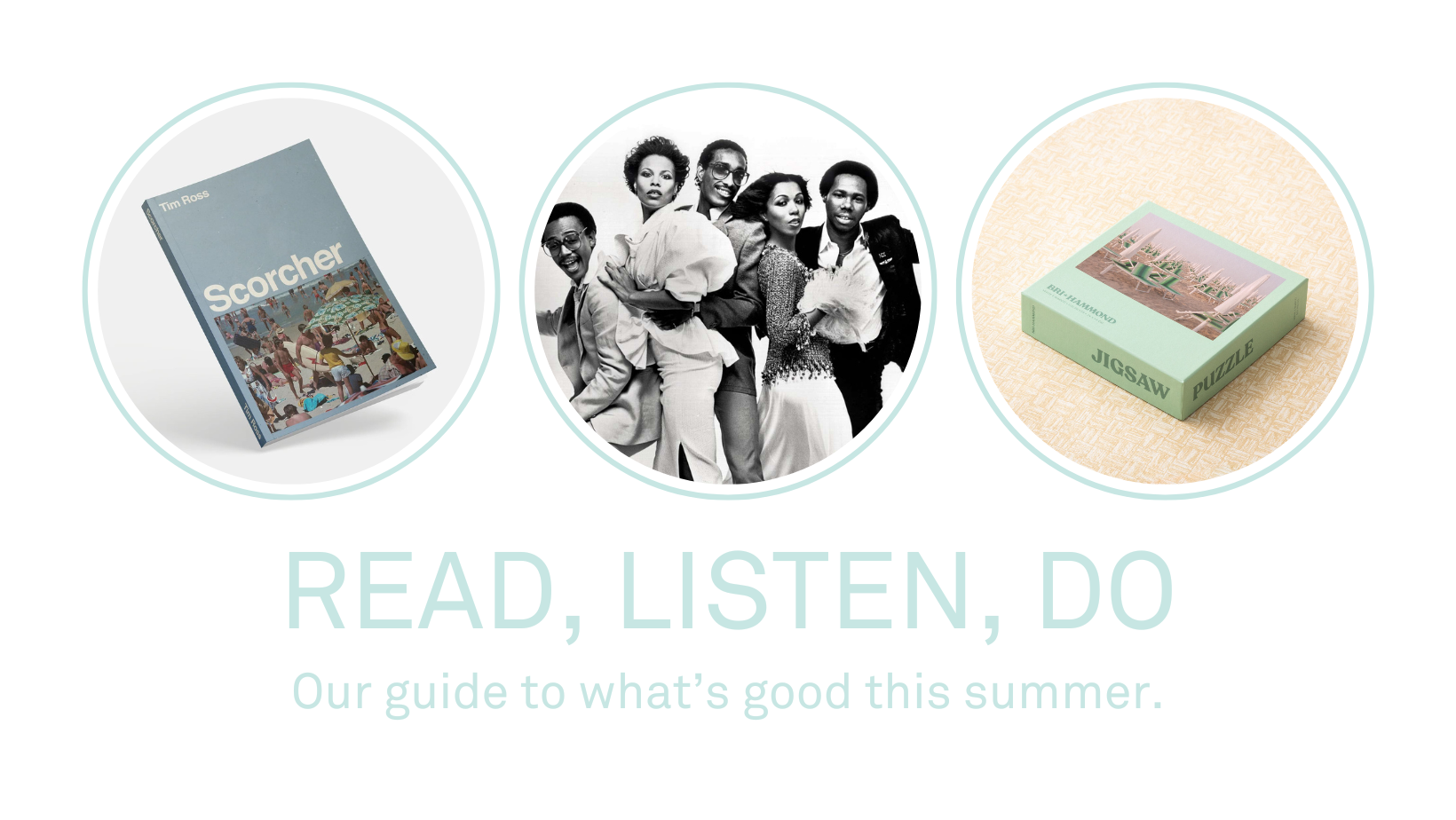 READ | Scorcher, a short story collection by Tim Ross
"The soft crash of waves that blissfully block out all other noise, the smell of two-stroke and lawn clippings, the first sip of cold beer, the laboured whir of the ceiling fan, the sound of a bag of ice hitting the pavement, that feeling of salt on skin and even the smell of prawns on bin night."
This series of short stories by comedian Tim Ross are juxtaposed with archival images from the National Gallery of Australia. The perfect beach read.
LISTEN | Harvest Rock II Playlist on Spotify
Still buzzing from our stint on the festival circuit, the good folk at Harvest Rock have put together a playlist that will see you through summer.
Including classics from Paul Kelly, Nile Rodgers and Beck, alongside Thelma Plum and Ocean Alley. This is perfect dinner party fodder, with something for everyone.
DO | Verde e Bianco Jigsaw Puzzle, by Bri Hammond
The Verde e Bianco puzzle by accomplished Australian photographer Bri Hammond depicts imagery from the series 'Nuoto da sola (I swim alone)', a collection of photos from the seaside city of Rimini, Italy.
Made for long, lazy afternoons this 500 piece puzzle will help while away the time between beach and pre-dinner drinks. Although we won't judge for you for a late afternoon tipple.
Our summer selects have been paired with wines featured in our summer subscription pack. To learn more, or to join, click here.